My what a week it's been!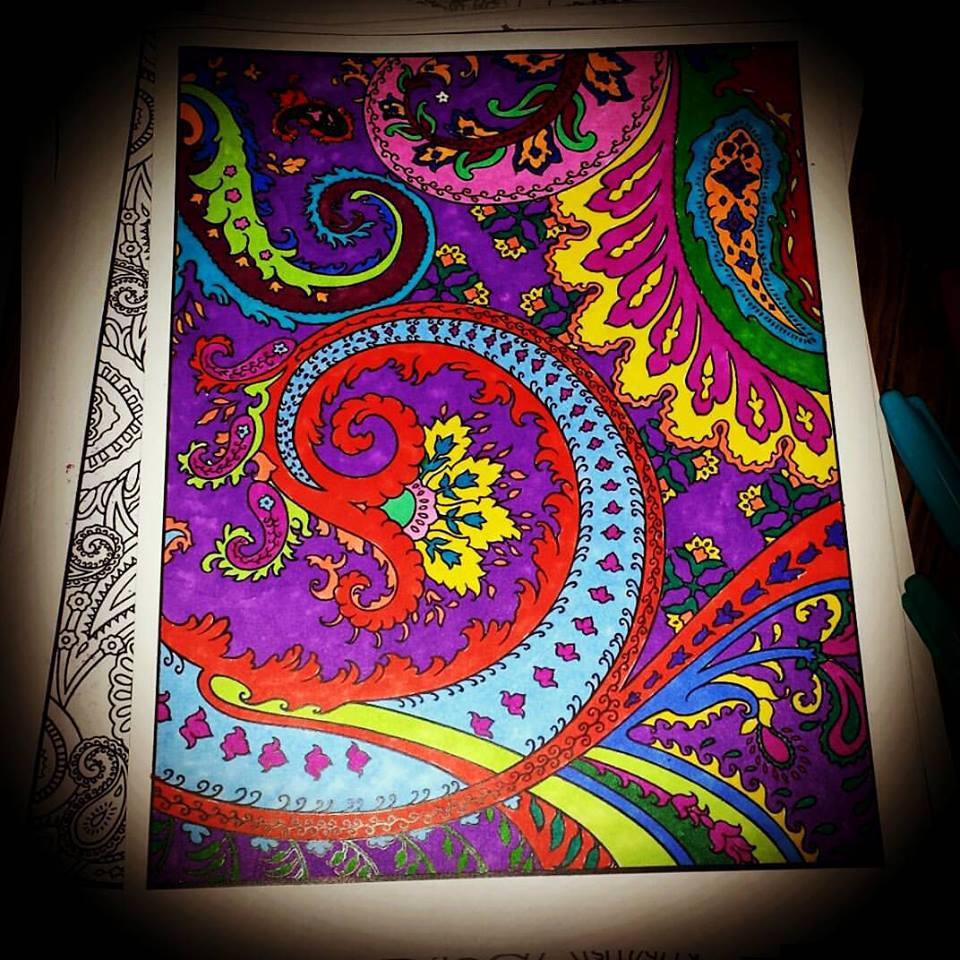 I meant to post something approximately six days ago, but each and every day ended late at night, with me, sitting in a dazed stupor either Netflixing my cares away or maniacally coloring paisleys; in either case, the upshot of my blogging mojo boiled down to: "Nope, not gonna get to that today…"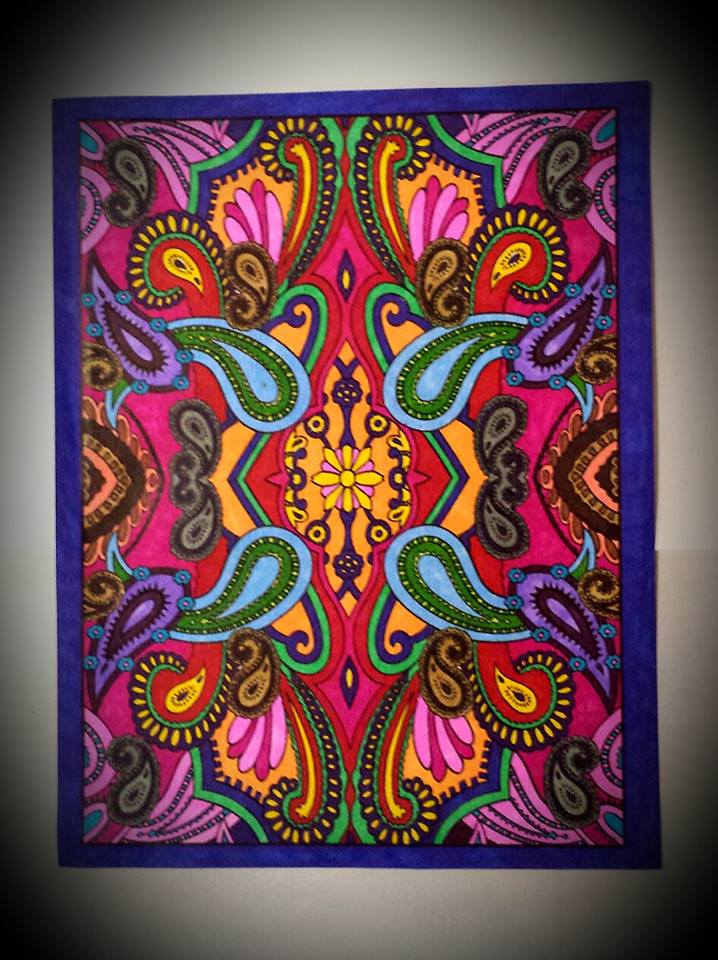 However, tonight my Bedtime Ninjas are on the job, so I have a precious few moments of relative tranquility in which to put two sentences together (and when I say relative, I mean the din is removed to another part of the house and muted by a couple of closed doors).
First, let me go back a little further, to the end of the previous week, to explain the set-up, if you will, for this week's excitement.
On the 11th of September, George McKay, Director of the Arizona Department of Child Safety, sent out a letter to all licensed Arizona foster families. I will post it here in full:
Greetings Dedicated Foster Parents
The Masai, a fabled and accomplished African Tribe, were known for their fearsome might and intellect. Despite their recognition and prowess as formidable warriors, the safety and wellbeing of their children reigned supreme. Hence the standard greeting among its people, "Casserian Engeri," translation, "And how are the children?" They placed a high value on the peace and safety of their children acknowledging the health of their community depended upon the proper care and protection of the young and vulnerable. This was their culture's greeting whether a person had children of their own, or not. The traditional reply was, "All the children are well." This affirmed their society was functioning properly and responsibly for the future health of all.
So ask me today, "And how are the children?" Sadly I reply, "Only some of the children are well." Which means, only some of our communities are healthy. Only some of us assume the responsibility for ALL the children in our communities. Only some of us realize that the future health and wellbeing of our State and its people is dependent upon our children. Yet we have over 18,000 dependent children relying on an overwhelmed system while societal ills continuously degrade their hope for healing. I call upon you tonight because you have accepted the charge that every adult among us is responsible for children in need. You have cared for the children of others and provided much needed healing. For this I am eternally grateful but humbly, I ask that you do more. At this moment, the below listed children need your help. These children have no safe place to call home. They are consoled by the gentle spirits who care for them at our emergency placement center but they need more. They cannot remain there. They need love, safety, warmth and peace that surpasses the trauma they are experiencing from detachment. I ask you all to please open your hearts and your homes if you have availability. There are 10,748 licensed beds in Arizona. Our records indicate there may be 1,250 beds available at this time. Through no fault of yours, we are told no availability exists for these children. Perhaps people have preferences on the child they want to receive (age, race, gender); or, your license prohibits certain factors; or, records are not reflecting real time availability when in fact, open beds do exist. I am asking you all to survey your situation and if able, please extend a hand.
We at Arizona's Department of Child Safety live and breathe to bring necessary reform to our child welfare system. We understand the future health of our shared communities depends upon the children who depend on us. But, we cannot do it alone. This needs to be a statewide effort where ALL people join in the effort to answer the greeting the right way. The way that brings prosperity, growth, health, vitality, and safety. The greeting that replies, "The children are well." Please help us make the children well. Thank you for all you have done in partnership with us, thank you for all the children you healed, and thank you for what you will continue to do to make our communities the best in the country.
Very truly yours.
Gregory McKay, Director
Arizona Department of Child Safety
Please contact The Placement Center at 480-547-0391 to assist.
When I received this letter, I read through it about three times. Then I showed it to Paul, and we had ourselves a conflab. You see, we had already been discussing the timing of opening our home to more foster children, and had concluded that the best idea would be to wait until after the adoption was finalized for Efrain, and then, when things were settled, we might look into it around the first of the year or so. However, this letter gave us reason to pause and consider, at what cost were we waiting until a time we considered convenient?  How did our definition of convenience even enter into an equation in which literally thousands of children are experiencing the ongoing trauma of removal from their homes only to be stuck in limbo in emergency shelters because there are no families who can take them in?
We had a family meeting on Saturday afternoon and placed the need before the family, and it was a unanimous – nay, thunderous response in the affirmative: Yes, we needed to call that number, without delay. I shared that I have had it on my heart for some time that we need to take a sibling group, since they are often harder to place, and the family was again in unanimous agreement.
Well, it was the weekend, and your first impulse is naturally that "without delay" means first thing Monday morning. But by mid-day Sunday, we were unsettled by even waiting that long, so we called the number. They were so busy no one could even talk at that moment, but we were promised a call-back in 10 minutes, which became an hour. Finally we were able to talk with a frazzled but grateful caseworker, and the upshot was – if we could drive over to their center, we could pick up as many as we could take home immediately. Considering the situation of our household and the children she had right at that moment in the center was heart breaking – how do you choose? You just want to gather them all up in your arms. But choose we did, and roughly 2 hours from the time we spoke on the phone, Paul pulled up into the driveway with two sisters, precious little girls, ages 3 and 18mo.
From that point until today, we have been focused on their adjustment to our home, our adjustment to the new family members, and figuring out how to get all the new things done every day. My amazing family has stepped up on all fronts in the most beautiful way. I can't begin to express how blessed I am by the love and nurturing each one has poured out both on these new blessings, and on their mother, who, let's be honest, at 48 does not have quite the same spring in her step that she did 15 years ago when last there were babies and toddlers in the home! Even little Efrain has been such a helper, really stepping into the role of Big Brother, as teacher (explaining how things are done to 3yo Lyssa), protector (pushing away the big, scary dogs when they get too enthusiastic), and care-giver (comforting little Ellie at nap time, even singing songs to her in her crib!).
It has been yet a further blessing to receive not only so many kind words of support, but even gifts of diapers and wipes, gently used clothing, and a double stroller that are so greatly appreciated. I am humbled and deeply grateful for such truly pro-life acts of solidarity.
This adventure came upon us without warning, but how can we not be excited to welcome these precious ones into our hearts and home. Please pray for them, and for us, that God's will be done on earth as it is in heaven.
---
From last Sunday afternoon — a few pics before the girlies arrived, with some of our Gonzales kids.