Ordinary time in the church year is defined, according to CatholicCulture.org, as follows:
"Ordinary Time, meaning ordered or numbered time, is celebrated in two segments: from the Monday following the Baptism of Our Lord up to Ash Wednesday; and from Pentecost Monday to the First Sunday of Advent. This makes it the largest season of the Liturgical Year."
So, liturgically speaking, we are in Ordinary Time; but there is another meaning to the phrase. In Nettie's Lexicon, "ordinary time" might refer to "the period of time between Heidmann parties, celebrations, get-togethers, and other various spontaneous whoop-de-doos"! Around here that amounts to a lot of mess-making and mess-cleaning, baby-snuggling and diaper-changing, car-fixing and dish-washing, yard-playing and bubble-bathing, laundry-folding and cookie-baking, Wal-mart-shopping and away-putting, home-schooling and story-reading, meal-fixing and family-praying.
Add to that the usual college and work schedules, masses on Sundays, St. Vincent de Paul on Tuesdays, Kino on Wednesdays (and for Paul, also all day Saturday every other week), and this week an extra two house-guests when Goddaughter Lisa showed up and stayed for two days with her baby boy, and you can see why this was a bad time to injure my back. Not that there's a good time. It is also a more than adequate explanation for my inability to complete my Kino writing assignments. There's just never a quiet moment in this house, let alone an extended time for study and reflection. I love taking the classes and being able to spend the time with my sweetie, though, so I have decided to audit the classes – that way I can enjoy them without the anxiety of deadlines.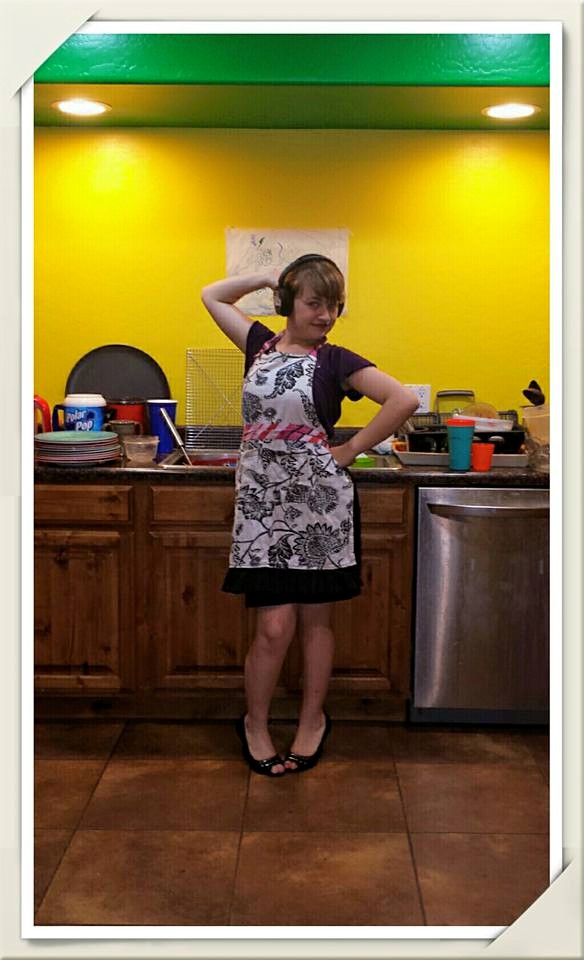 Also, after several months of doing dishes by hand, I have concluded that it is not reasonable,  in a household of 12, to not have a working dishwasher. So that has moved to the top of the agenda, much to the relief of Geneva, my go-to kitchen gal! My darling husband would have happily picked one up for me and installed it this past weekend had he not been at his all-day Kino class on Saturday, but I am assured that we will be able to get one this coming weekend. Thanks be to God, hallelujah, hallelujah!!
---
My lovely and gracious daughter, Laurent, has blessed me with the loan of her excellent little Panasonic Lumix camera while my Canon Rebel T5i is out of commission, so I am still able to snap as many pics as ever. Unfortunately for you all, my shots of late have been of the adorable little people by whom I am constantly surrounded and or-climbed. And you know the rules: No posting pics of fosters. So I guess if I'm going to have much of anything to post here, I'll have to get out more and get some photos of other schtuff! Stay tuned…
For now, here are a few I found on the camera when I downloaded this morning. It looks like pics from a hike at the ranch during the monsoon season, and a recent visit with Efrain's cousins, Lamar and Nathan.
---