There's nothing like a Saturday when everyone is home to help reign in the mad chaotic mess into which our home can descend in just a few short days – especially if those days involved precipitation of any sort. Ugh, the floors! Megan is our floor mopping genius, and when she cleans, she does not go by half measures. She moved everything yesterday, except the audio-visual center, which had too many plugs. And it's a darn good thing she did… I don't know how it's possible for so much junk to accumulate in the 2 inches beneath the book shelves, but good grief, the things you find! But oh, it smelled so good in the house when she was done! I love that pine smell. 🙂 The only down side is that when all the furniture is moved, she stands, admiring the wide, clean open spaces and pleads, "Do we have to put everything back?" Sadly, yes.
While she worked her booty off inside, Paul and Laurent were both working on their cars out front, with considerable assistance from Beedo. Laurent was trying to fix the window motor on her driver's car door, and Paul was switching out an O2 sensor. And of course they had Paul's monster tunes-box to liven things up. I get a kick out of that enormous industrial radio! 🙂 (Jacob was having a weekend with his buddy, Peter, and they worked very hard as well. At the computers.)
---
---
Meanwhile, Geneva, Faith and I went on an adventure of our own. I've been promising that as soon as it got cool enough, I would take Geneva downtown to do some grad pix. As we were driving home from a quick trip to the store for pine cleaner (and milk – always buy milk is my motto these days!), the lovely cloud cover beckoned us to make an attempt.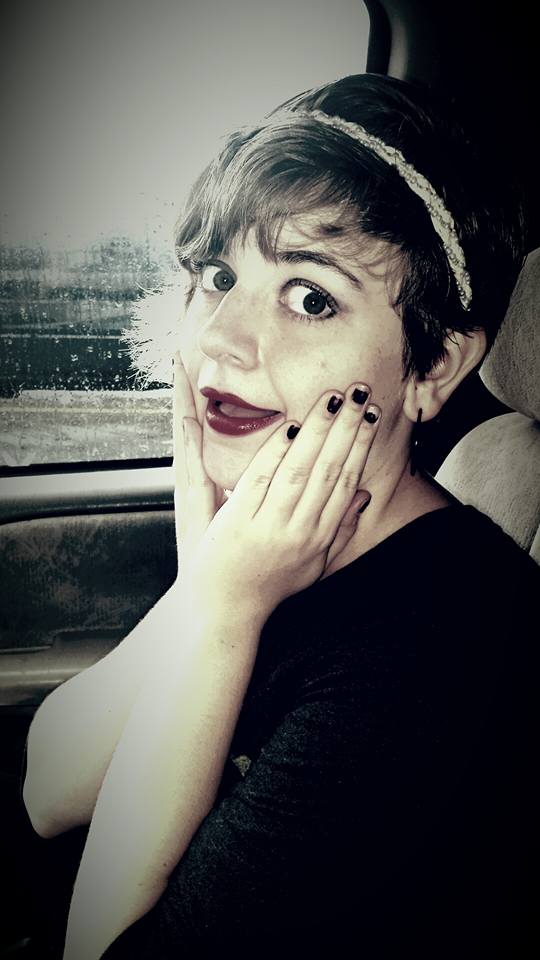 So Geneva ran inside and, while she got herself all spiffied up, I took the above pics of all the activity going on at home (because everyone knows it takes a lot of work to keep a house in livable condition, especially if you have a big family – and I don't ever want to discount that effort. I appreciate the way my family pitches in together to pull us back from the brink – I could never do it alone!).
She came out looking shiny, and Faith decided to come along as well. Although the skies were menacing, it looked like possibly, just possibly, we might be able to escape being caught in the downpour if we timed it right. Things were looking pretty grim by the time we were five miles from the house, and I had to pull into the QT and just park until the deluge lightened up enough for the windshield wipers to even work!
After a spell, we soldiered on and made our way downtown. It was surprisingly busy – I guess my previous downtown walks have always been early morning, and this was right around lunch time, so that made the difference. Anyway, we parked by The Nash and walked to a few nearby spots, then finished off by using the gorgeous purple wall of the Jazz club as a backdrop. There were so many places I would have liked to try to get to, but I just didn't know for sure where they were, and there was too much traffic to maneuver anyway. But what we did was at least a start on her album. There are sure to be a few more sessions before we are done, and I hope to be able to do them with my good camera. Although Laurent was gracious enough to lend me her Panasonic DMC-FZ60, and these turned out pretty well with some help from Photoshop, I can definitely tell the difference.
---