Although I have debated with myself as to how much to say about this weekend, I've decided to come down on the side of honesty, and ask for your prayers.
Earlier this week, it suddenly occurred to me that in 19 years of marriage, I have never once had a real vacation – even just a weekend completely away by myself.  And it occurred to me that that might be why I have felt like I was hanging by a thread for so long.  And the more I've thought about it, the less surprising my symptoms of stress (sleep disturbances, lack of motivation, inability to focus, lethargy and weight gain) seem.  In the last two years alone,
I underwent a fairly major surgery
Almost immediately after that my father passed away
At the end of that year we began a two month series of evaluations that concluded with our son's diagnosis on the autism spectrum
We said goodbye to one church family and began the search for our new home
My mother came to live with us for a season, only to fall several times and wind up in a wheelchair, subsequently requiring therapy to restore her strength
Meanwhile our family was going through the process of converting to Catholicism, a joyful but spiritually challenging time
Immediately after being received into the church at Easter of 2011, our house burned down
Immediately after our house burned down, my husband lost his job and was unemployed for about 2 months
We spent the next seven months displaced, waiting for our home to be rebuilt
I was primarily responsible for deciding every single aspect of the interior design of our home
I continued to home school four children through it all
I'm not sure, but I think there might be a little PTSD going on here.  Anyway, the upshot is, I need a break, and my family is graciously sending me off on a private retreat this weekend.  I am looking forward to some quiet reflection at the Franciscan Renewal center.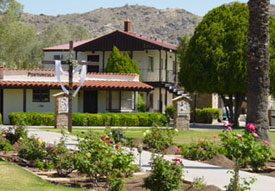 I deeply desire to come back refreshed and enthusiastic about my calling of service to my beloved family.  Your prayers to that end would be greatly appreciated.