Today we had an extra student in the Heidmann Academy.
Lisa joined us in the morning,
and even spent some quality time studying from the highly recommended book,
Understanding the Scriptures
by Scott Hahn,
from the Didache Series.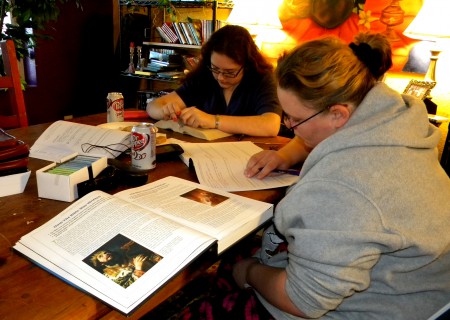 Since it has also been used for some of our lessons in RCIA, it will be very helpful for Lisa to go through and really delve deeper into the Word.
Laurent was reading from the Bible today as well, but her assignment,
the book of Genesis,
was actually part of her Great Books Discussions curriculum.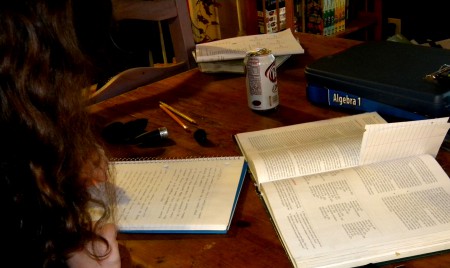 Also studiously working away at the table was Megan,
taking notes on
Earth Science,
with her Algebra 1
waiting patiently in the wings.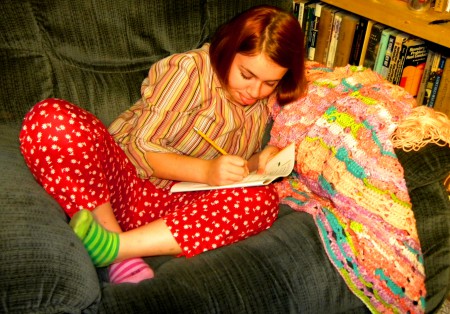 Geneva spent a lengthy and very annoying period working on her Language Arts.  We used the Lifepac series for several years, and are finishing up the last few volumes before making the switch back to a more
Classical Homeschooling approach.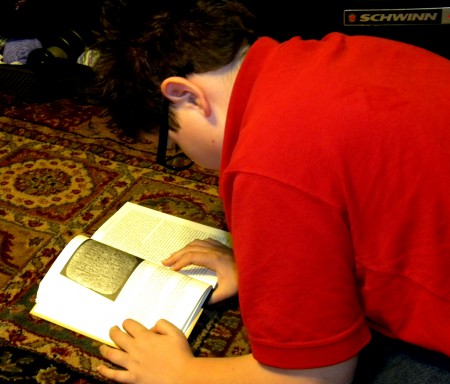 Jacob was much more interested in reading this chapter on
the First Written Records
from
The History Of The Ancient World
than he was in the writing assignment that followed it.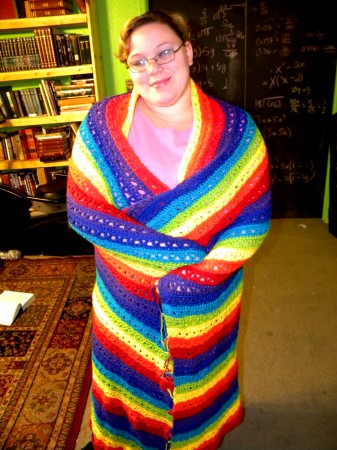 Also, though a tad late,
tonight I finally finished Lisa's graduation present,
the
ROY G. BIV
afghan.
I chose this color scheme for Lisa because I know her well,
and as precious a gem as she is,
only jewel tones suffice to express her vivacity.
(She likes it.)
🙂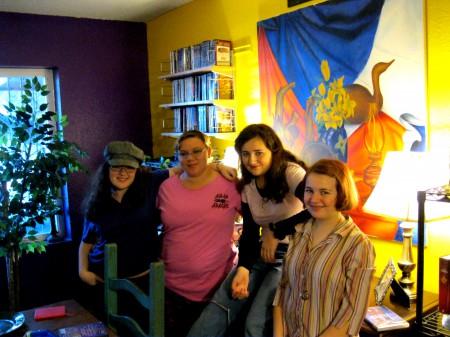 I must say that it is rather remarkable that these
four musketeers
managed to get some school work done,
despite their general sense of…
er….
levity.
~*~*~*~*~
The afternoon projects included some computer time,
as well as some exercises in culinary excellence.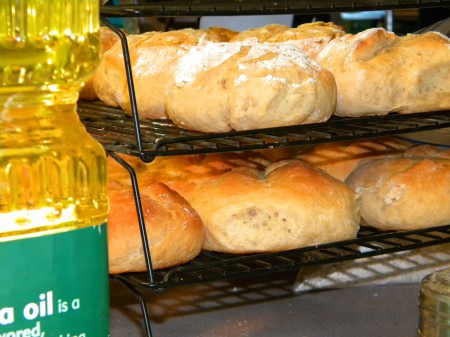 Laurent made a gorgeous batch of oatmeal buns
to go with chicken barbecue for super.
Chicken Barbecue:
Slow cook till tender:
Chicken Breasts
Orange Juice
Beer
Shredded Carrots
Finely Minced Onions
Cinnamon
Salt
Soy Sauce
Worcestershire Sauce
When thoroughly cooked, add:
Ketchup
Brown Sugar
Pepper or Cracked Red Pepper to taste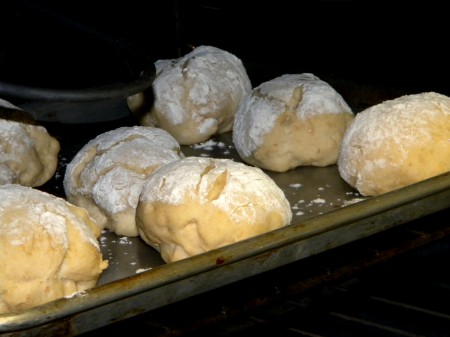 These are just beginning to bake.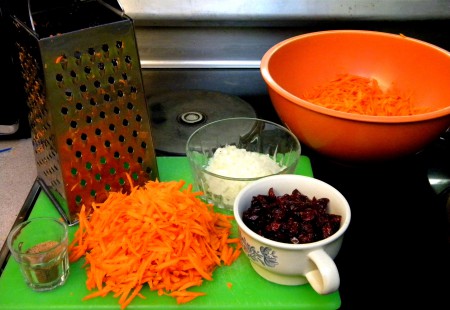 The colorful ingredients for a nutrient dense carrot salad.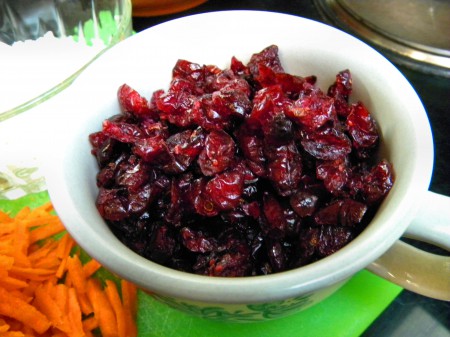 Pomegranate infused Craisins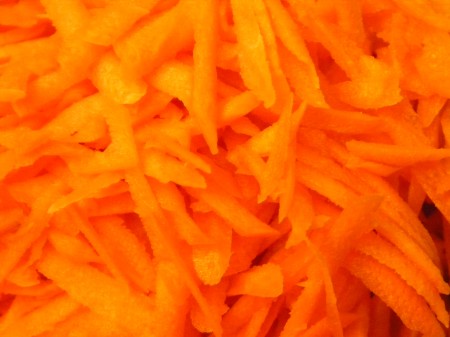 Shredded Carrots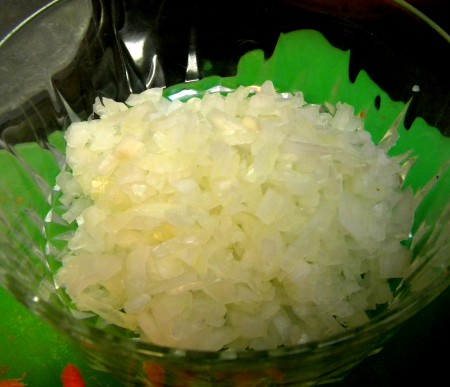 Minced Sweet Vidalia Onions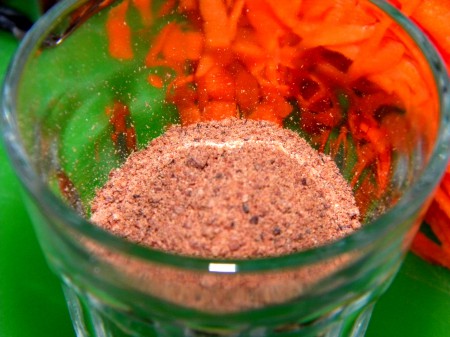 Ground Nutmeg
One of my favorite salads.
Oh, I added pineapple chunks at the last minute.
Very fruity.
Finally this evening,
after the four girls and Paul returned from a night time neighborhood walk,
they returned to find these
cookies.
And finally, to complete my most productive day,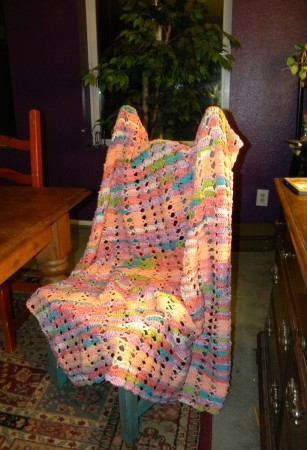 I finished the Sunset blanket
for Anaise.