About what am I musing this Monday morning?  In part, reflecting on Sunday, which was a beautiful day of rest and worship. Rejoicing in an early arrival at church, singing beautiful music with the choir, and the celebration of a grace filled afternoon at home with the family.
Further musings:
wanting to begin going through the Institute for Excellence in Writing materials for the fall.
needing to create some worksheets for Jacob for history
looking forward to the arrival of curriculum in several shipments this week and next
~*~*~*~*~*~*~
My boy sometimes keeps unusual hours.  He was up at 4:15 this morning, and when my husband suggested he would likely be asleep when I wanted him to do school, I scoffed "Oh no!  He never sleeps during the day unless he's sick.  This is wonderful – he'll get to bed at a decent hour tonight for once!!"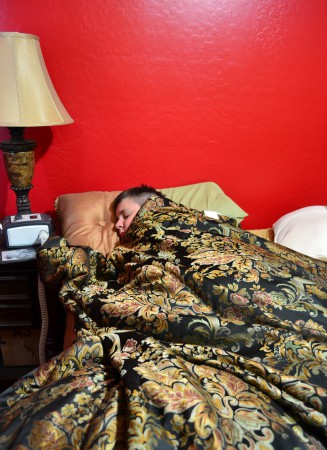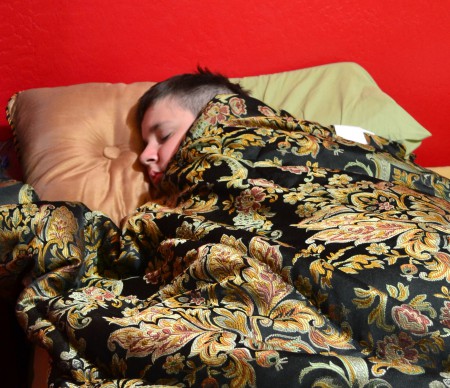 Isn't that just precious?! 😀
I have to wake him up though.  Poor boy.
~*~*~*~*~*~*~
One more picture.
When I came home one evening from some excursion or other, I was startled by a hooded figure, looming ominously in the darkened alcove by the Laundry room.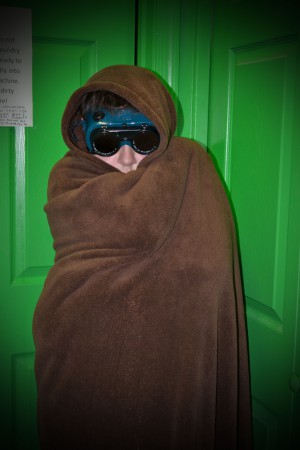 It was only a Jawa.