Mother dearest has been contemplating for a while now her lack of an office chair for her desk in her bedroom, as well as needing something she can use in her room for practicing her cello, and has been looking here and there online at different sorts of alternatives.  She has seen some folding chairs, and some straight backed chairs, and just wasn't sure which direction to go.  One of the items we saw in our joint preliminary research that looked very promising was the  Mahogany Konrad Office Chair at Cost Plus World Market. This afternoon we took a jaunt up to Bell Road to have a look and a try-out.  Well, wouldn't you know it, the chair just didn't fit her tiny frame very well at all.  Very attractive, but not quite right.  Not to be discouraged, we continued on around the store, picking up 2 or 3 rare imported treats before finishing off our circle in the dining furniture department.  There were a plethora of potentialities to be considered, but dishearteningly, all were too large or too soft or too heavy – until, at last, the lights dimmed, and a spotlight softly glowed upon one chair, while angel choirs sang from above: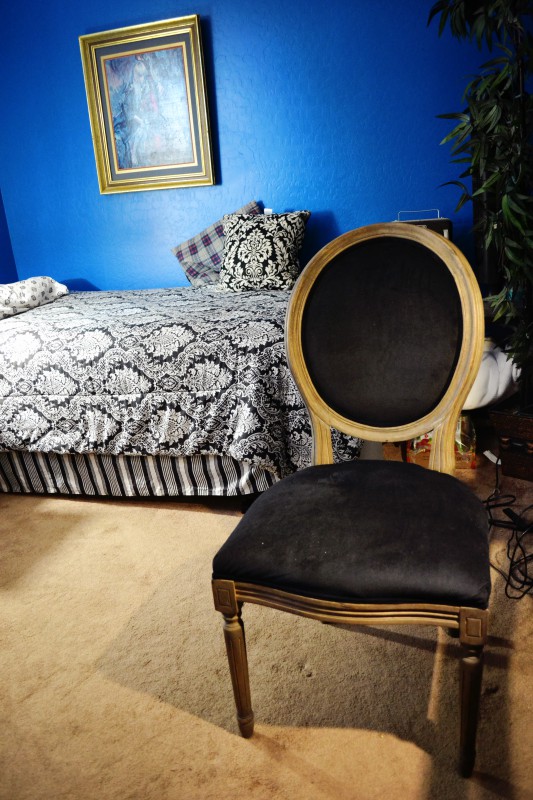 It was perfect in every way!
Soft yet supportive, just the right size, not too heavy, and as a bonus,
has very musical lines.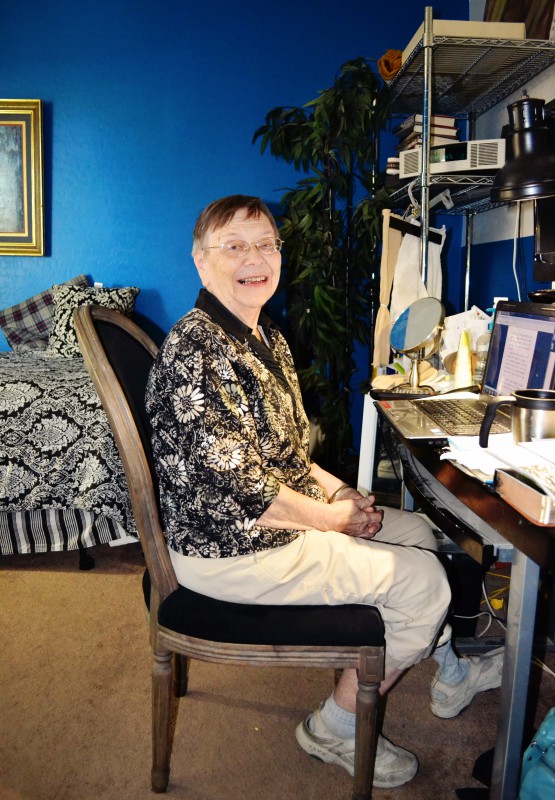 So we were both extremely happy with our afternoon of shopping.
Let the practicing commence!