It's 3pm and 72° outside my open office windows — I'm LOVE-LOVE-LOVING Arizona today!!

I'm just going to spot review some elements of the past week.  One of my favorite days was last Thursday, when we all bundled into the van and headed over to the Metro Center Olive Garden for a late night supper celebration of Dad's birthday.  I love family traditions like this one!! 🙂  We had so much fun, so much laughter — I got tipsy halfway through one glass of very tasty wine (I really cannot handle my alcohol – probably because I drink it so rarely!)… Dad would have presided over the evening with immense joy, and we felt his presence in our rememberings.

[hr color="dark-gray" width="15%" border_width="2px" ]

[hr color="dark-gray" width="15%" border_width="2px" ]

This arrived for Geneva,
and there was much rejoicing: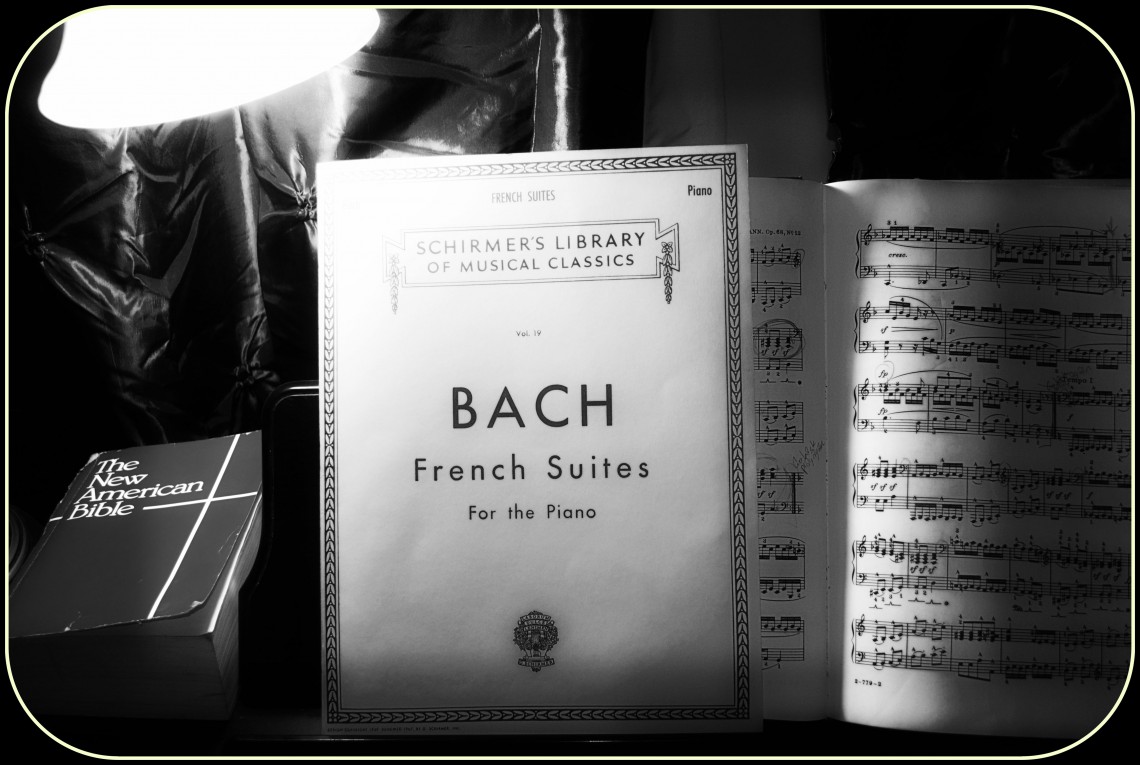 [hr color="dark-gray" width="15%" border_width="2px" ]
This adorableness was snapped before 6:30 one morning
as my girlie left for school:
and thanks to this photo, I now realize that wall needs washing!
[hr color="dark-gray" width="15%" border_width="2px" ]
Sunday was super-full, but different.  We had a number of things going on, so our usual Sunday after-mass gathering at the Casa was suspended.  I had just enough time after coming home from a quick Wendy's value-menu lunch with the crew to rest before getting on the road with mom to go out to Surprise for an afternoon organ recital by our friend, Ryan Murphy.  He is the Director of Sacred Music and Liturgy at Our Lady of Lourdes Parish in Sun City West, and occasionally sings with Jeff in the schola at Mater Misericordiae, which is how we got to meet him.  His splendid program included:
Toccata in F Major, BWV 540
Johann Sebastian Bach
Offertoire, Elévation, and Communion from Messe basse pour tous les temps
Gaston Litaize
Symphony No. 3 in F# minor, Op. 28 – IV. Adagio
Louis Vierne
Trio Sonata No. 1 E-flat major, BWV 525
Johann Sebastian Bach
Cortège et Litanie, Op. 19 No. 2
Marcel Dupré
Afterwards there was a lovely reception, and we were driving home, basking in the afterglow that always follows a fine musical experience, when Jeff (who had attended with us, but arrived in his own vehicle), called to propose that we meet Koos and Talitha to go see the movie Captain Phillips at 7pm.  Since mom had been eager to see that one, it was a go.  We were home for just a bit, and then out the door again for mad fun at the movies.  By the time we were finally and at last home for good, we all felt like we'd made absolutely the most we possibly could of the day, and were very content indeed.
[hr color="dark-gray" width="15%" border_width="2px" ]
The very last thing I want to say is that today, there was a momentous arrival upon our doorstep.  UPS kindly brought a package for Jacob —
the Elenco 500-in-One Electronic Project Lab.
[hr color="dark-gray" width="15%" border_width="2px" ]
I strongly suspect this will be a big part of Jacob's future — whether merely as a hobby, or as a career.  In any case, there is a world of fun awaiting him and his dad inside that snazzy case!!
And since I began with time and temp, I will end the same way:
7:48 pm, (had a few breaks in the middle of this post) and 66.4°,
windows still open,
still love-love-loving autumn in Arizona.
🙂