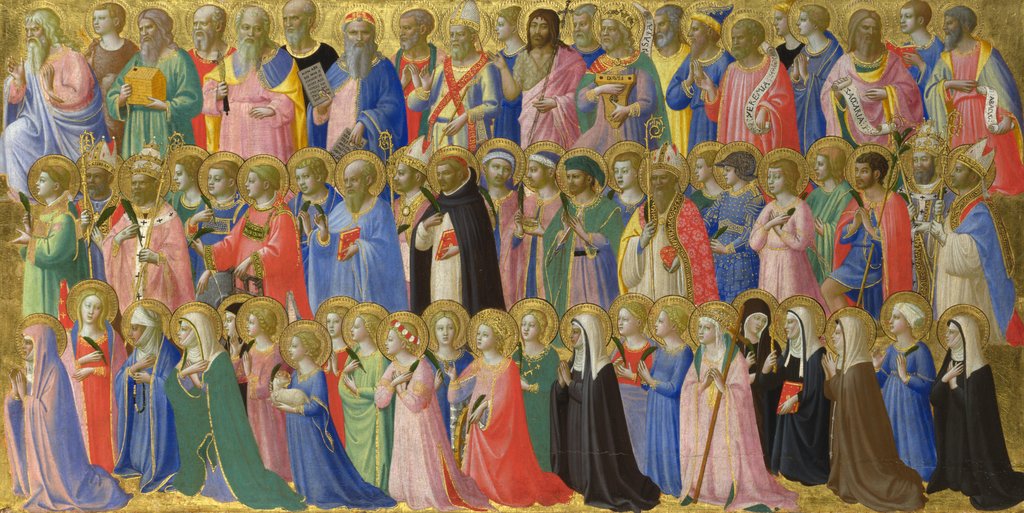 Prayer has been a central part of my life since I can remember.  I was brought up in a home filled with prayer – corporate prayers, such as prayer before meals, intercessory prayer meetings, prayers of worship and petition in church, family prayer before bedtime, and individual prayers at any time of day.  Talking to the Triune God in prayer was like breathing.  But it was also considered mandatory in our evangelical circles that prayer be extemporaneous, lest it become "vain repetition."
Over the years, I have learned that "vain repetition" meant something entirely different from the formal written prayers that are prayed by the church in liturgical worship, and it has been revelatory to learn so many of the prayers that have been said by the saints who have gone before.
In these pages, I will be collecting many of those prayers handed down throughout the history of the church that I find most meaningful.  I pray they will be a blessing to others as well.
(For more about the Catholic approach to prayer, you can visit Catholic Answers and New Advent)